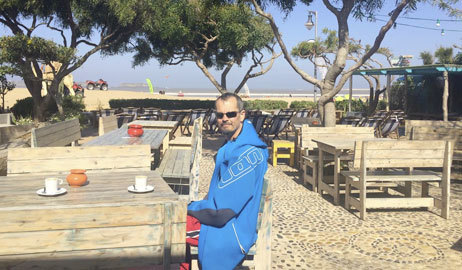 Posted on
The Anderson Family are back after a action filled week in Morocco. We headed for the windy coast of Essaouira, where Sam and our youngest daughter learnt the basics of Kite Surfing. Amazing to watch the pros (which I am sure Sam and Ellie will be!!) le
So lovely to be woken by blue sky everyday, recharged all our batteries and lifted our spirits from the grey skies over here.
The action did not stop at kite surfing, we all went camel riding and quad bike riding, and our other daughter took to the surf……
An amazing family holiday, lots of action, and lots of wondering the brightly coloured streets, meandering through the city, fabulous flavours, colours, banter and bartering……as ever a few purchases where made!!