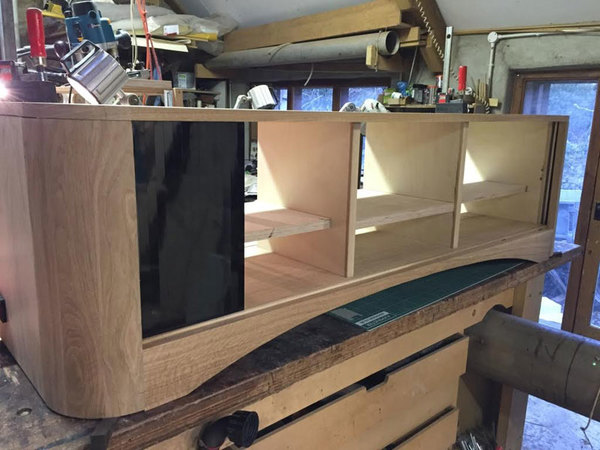 Posted on
We were recently contacted by a London based client to create a bespoke entertainment cabinet. The piece will feature in a newly converted London basement and will be entirely black once finished!
The cabinet will house a variety of entertainment technology such as a PlayStation, a DVD player and a state of the art sound system in a private cinema.
This cabinet is being made from beautiful English Oak which has been sustainably sourced, it is then being covered with curved gloss black laminated tambour for a contemporary finish.